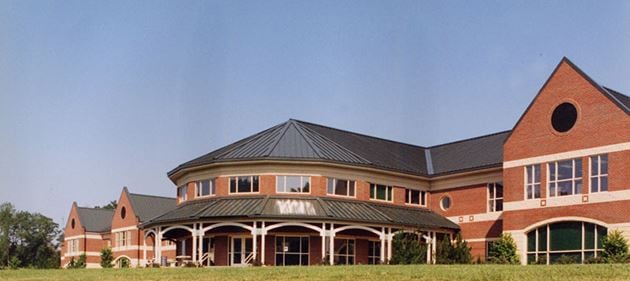 The Benson Automotive Group, has been an icon of automotive capitalism for the last 50+ years in the Upstate of South Carolina which is a globally-recognized hub of automotive industry. It's owner, Jim Benson, and the Benson family, have been pioneers in philanthropy, giving back to the community, with charitable donations and in actively participating in the community, that has made the Benson name synonymous with automotive success in the Upstate.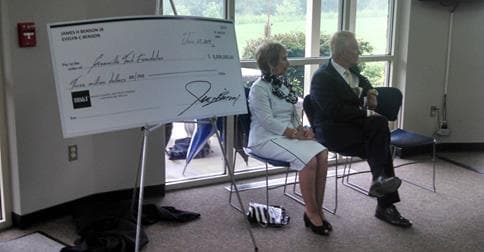 The latest gift to the Upstate community, a $3 million dollar donation to Greenville Technical College's Greer Campus, has incited the college to name the campus, the "Benson Campus", and Building 302 will bear the names of Evelyn and Jim Benson. The gift, consisting of a $2 million cash donation and a $1 million commitment over five years, will be used to improve the campus and expand facilities. The funds will help with an addition to the campus and potentially allow the location to "expand offerings, add new programs and offer more general education courses for transfer," said Greer campus director Jean Greer. Benson, whose automotive group now includes dealerships in Greer, Easley, and Spartanburg, said "People in the community were very supportive of my businesses from the start, and I owe a debt of gratitude to them. This is my way of giving back to Greer."
We appreciate all of the business the members of our community provide, and we thank each and every one of you! Please stop by, get to know us better, and test drive your next new or used vehicle TODAY!
We recently reported with sadness the June 2, 2014, passing of former Chrysler high performance vehicle development engineer Jim Thornton at age 77. Though youd have to be a fairly devoted muscle car and drag race enthusiast to know his name, once folks learn he was a member of the Ramchargers, a bell rings, and Thorntons place in the automotive firmament becomes clearer to many. To briefly recap, the Ramchargers was a group of (mostly) Chrysler employees who met evenings and weekends to share their love of drag racing and go-fast engineering. Initial efforts in the late fifties Read More
The post Jim Thorntons Greatest Hits: Part One appeared first on The Official Blog of Dodge.
http://blog.dodge.com/heritage/jim-thorntons-greatest-hits-part-one/
In this video, Matt Davis, Head of Product Marketing and Jsson Stoicevich, Head of Fiat Brand for North America, give an overview on some of the features and rational behind the new 2015 Fiat 500 Abarth Automatic. The new car is scheduled to hit Fiat Studios by the end of summer and sporst revised interior features, a new digital instrument cluster and automatic transmission option. Davis answers purists concerns about the driving dynamics of the car, while Stoicevich explains that 50 percent of the sales that come from the Fiat 500 Abarth competitors are equipped with an automatic transmission. Fiat 500 Abarth sales have been up 16 percent over last year and the new automatic transmission option is expected to give a nice bump to sales.
Performance of the Fiat 500 Abarth Automatic is said to be on par with the manual transmission equipped car – with 0 – 60 mph acceleration only being slower by .2 seconds. Extra care has been taken to guarantee the 500 Abarth's sporting driving experience is retained. Pressing the dash mounted Sport button switch activates more aggressive transmission settings such as throttle-blipping, rev-matching downshifts, and allows the gears to be held longer when accelerating out of corners and when getting off the gas. Fuel-cut upshifts smooth out drivetrain shock, and the transmission downshifts when getting hard on the brakes to assist stopping performance and to ensure the car is in an appropriate gear to accelerate again.
Fuel economy for the 500 Abarth Automatic is EPA rated to get 24 mpg in the city and 32 mpg on the highway for a combined average of 27 mpg. This is just slightly less than the manual transmission's 28 mpg city, 34 mpg highway and 31 mpg combined average figures.
Read more:

http://feedproxy.google.com/~r/Fiat500USA/~3/2u8lKzfXrY0/fiat-500-abarth-automatic-video.html
Fiat recorded its best June sales figures since the brand came back to the US market in 2011. Fiat sold a total of 4,478 cars last month compared to 4,050 cars the same month a year ago – an 11 percent increase and the seventh consecutive month of year-over-year sales gains. So far this year, Fiat has sold a total of 29,722 cars, up 16 percent over last year's 21,612 year-to-date total.
Sales of Fiat 500 hatchback and Cabrio models reached 3,328 for June, about the same as last month. The Fiat 500 Abarth Cabrio enjoyed a 130 percent year-over-year sales increase, the strongest sales gain of any Fiat 500 model for the month. Below is a look at how sales of the Fiat 500 stack up against its popular competitors:
Fiat 500 June sales = 3,328, year-to-date total = 18,179
VW Golf June sales = 2,528 year-to-date total = 11,469
MINI Cooper June sales = 3,238, year-to-date total = 12,604
Hyundai Veloster June sales = 2,554 year-to-date total = 14,970
Sales of the Fiat 500 Abarth Cabrio have been up significantly this year. Fiat continued to have year-over-year sales gains last month, despite the month having two less selling days compared to June 2013.
Fiat 500L sales were 1,150 units, up 113 percent compared to June 2013, the first month the 500L was sold in the US. It should be noted sales of the Fiat 500L began halfway through June 2013, so the percentage increase is not 100 percent comparable. If you look at the first full twelve months of sales (July 2013 – June 2014) you'll see that Fiat sold a total of 13,654 500L MPVs in the United States during that time. The figure rises to somewhere north of 15,861 if you include Canada (June Canadian sales are not in yet).
June Recap
When it comes to social media, Fiat is always at the top of the game. There seems to always be multiple contests running each month on Fiat's Facebook page and last month we saw the "Jonesin' for a Fiat 500" and "Fiat's Open Road Challenge" contests kick off.
"Jonesin' for a Fiat 500" is Back!
Fiat launched its
new Tumblr page
by introducing its new "Endless Fun" media campaign. The Endless Fun campaign features 15 second animated GIFS that highlight specific attributes of particular Fiat models. These inexpensive ads have been run on TV and have been somewhat controversial because they are so unusual, but there is no doubt they definitely capture your attention.
Fiat Endless Fun Ad Campaign
June also brought some excitement to Abarth fans, with the road debut of the Abarth 695 biposto. The most outrageous factory Abarth 695 was the official car of the Gumball 3000 Rally. While we won't see the Abarth 695 biposto here in North America, the model has given inspiration to many Fiat 500 Abarth owners on this side of the Atlantic.
Follow Abarth at the Gumball Rally
Extreme Abarth 695 biposto Debuts
Fiat announced production of the 2015 Fiat 500 Abarth has begun at its Toluco, Mexico plant. The new 2015 car features updated interior features, a digital dashboard and the availability of an optional automatic transmission. The 2015 Fiat 500 Abarth will hit showrooms towards the end of the summer.
2015 Fiat 500 Abarth Specifications
Fiat 500 Abarth Automatic Hits Production!
The US media finally got its hands on the US version of the Alfa Romeo 4C last month and rave reviews followed. You can find the official Alfa Romeo dealer list here:
Official Alfa Romeo North American Dealer List
Alfa 4C US and Euro Chassis Differences
Next month, Fiat owners from around North America and beyond will converge on Chicago for the 31st annual Fiat FreakOut. The national convention of the Fiat Club America is the largest get together of Fiat owners in the country and is something you cannot miss. Deadlines are very close, so make sure you register for the 2014 Fiat FreakOut now!
Don't Miss the 2014 Fiat FreakOut!
Fiat 500 Sales in the United States – June 2014
Fiat 500
Current Month
Last Year
Vol Change
Current YTD Total
Last Year YTD Total
Vol Change
June 2014
500
500L

3,328
1,150
4,478
3,509
541
4,050
-5%
113%
11%
18,179
6,793
24,972
21,071
512
21,612
-14%
1,156%
16%
May 2014
500
500L

3,337
1,434
4,771
4,051
0
4,051
-18%
new
18%
14,851
5,643
20,494
17,562
0
17,562
-15%
new
17%
April 2014
500
500L

3,041
1,257
4,298
3,899
0
3,899
-22%
new
10%
11,514
4,209
15,723
13,511
0
13,511
-15%
new
16%
March 2014
500
500L

3,316
1,422
4,738
3,807
0
3,807
-13%
new
24%
8,473
2,952
11,425
9,612
0
9,612
-12%
new
19%
Feb 2014
500
500L

2,664
801
3,465
3,302
0
3,302
-19%
new
5%
5,157
1,530
6,687
5,805
0
5,805
-11%
new
15%
Jan 2014
500
500L

2,493
729
3,222
2,503
0
2,503
0%
new
29%
2,493
729
3,222
2,503
0
2,503
0%
new
29%
Read more:
Discuss this story on the Forum!
Fiat 500 Sales Archives
Fiat 500 Awards
Alfa Romeo 4C Stories
North American Alfa Romeo 4C Feature Availability
Inside the New Alfa Romeo 4C
Alfa Romeo 4C: Overview
*Sales sources: FCA, Automotive News

http://feedproxy.google.com/~r/Fiat500USA/~3/zIsxyTDHa7A/fiat-500-sales-for-june-2014.html
Italy has inspired some of the greatest stories ever told. With your help, were merely adding to the collection. We love to hear your fondest FIATvehicle memories, and weve gathered a few of our favorites. Dont forget, you can shareyourFIAT … Continue reading
The post Story Booth Collection 28 appeared first on FIAT Backstage.
Below is the official list of Alfa Romeo dealers chosen for North America. The Alfa Romeo brand will be sold in the United States and Canada through an exclusive group of top performing Fiat dealers plus select Maserati dealers in key market areas.
Fiat Studios will be notified they have made the cut and have been offered an Alfa Romeo franchise in three phases. The first began during the second quarter of this year. The second wave of Alfa Romeo dealers will be notified later this year and the final phase will happen sometime during the first quarter of 2015. All Maserati dealers that have been chosen will be contacted during the first phase. The initial wave consists of 86 dealers spread between Canada and the United States.
Strict standards have been put into place to become an Alfa Romeo dealer, with heavy emphases on customer satisfaction ratings. The different phases give all dealers an opportunity to meet the requirements going forward.
Alfa Romeo Dealers in Canada
FIAT of Vancouver, dba Alfa Romeo of Vancouver, Vancouver, B.C.
Maranello FIAT, dba Maranello Alfa Romeo, Vaughan, Ont.
LaSalle FIAT, dba LaSalle Alfa Romeo, LaSalle, Quebec
JD FIAT, dba JD Alfa Romeo, Boischatel, Quebec
Alfa Romeo Dealers in the United States
Alabama
FIAT of Huntsville, dba Alfa Romeo of Huntsville, Huntsville, Ala.
Arizona
Larry H. Miller FIAT of Tucson, dba Larry H. Miller Alfa Romeo Tucson, Tucson, Ariz.
FIAT of Scottsdale, dba Alfa Romeo of Scottsdale, Scottsdale, Ariz.
Arkansas
Landers FIAT, dba Landers Alfa Romeo, Benton, Ark.
FIAT of Fayetteville, dba Alfa Romeo of Fayetteville, Fayetteville, Ark.
California
FIAT of Burlingame, dba Alfa Romeo of Burlingame, Burlingame, Calif.
FIAT of Bakersfield, dba Alfa Romeo of Bakersfield, Bakersfield, Calif.
McKevitt FIAT, dba McKevitt Alfa Romeo, Berkeley, Calif.
Premier FIAT of Fremont, dba Premier Alfa Romeo of Fremont, Newark, Calif.
Orange Coast FIAT, dba Orange Coast Alfa Romeo, Costa Mesa, Calif.
Santa Monica FIAT, dba Santa Monica Alfa Romeo, Santa Monica, Calif.
FIAT of Los Angeles, dba Alfa Romeo of Los Angeles, Los Angeles, Calif.
Kearny Mesa FIAT, dba Kearny Mesa Alfa Romeo, San Diego, Calif.
Walter's Fiat, dba Walters Alfa Romeo, Riverside, Calif.
Mossy FIAT, dba Mossy Alfa Romeo, National City, Calif.
FIAT of San Francisco (San Francisco Motors), dba Alfa Romeo of San Francisco, San Francisco, Calif.
Maserati of Walnut Creek, dba Alfa Romeo of Walnut Creek, Walnut Creek, Calif.
Colorado
AutoNation FIAT North Denver, dba AutoNation Alfa Romeo North Denver, Northglenn, Colo.
Connecticut
FIAT of Fairfield County, dba Alfa Romeo of Fairfield County, Stamford, Conn.
Florida
Rick Case FIAT, dba Rick Case Alfa Romeo, Davie, Fla.
FIAT of North Miami, dba Alfa Romeo of North Miami, North Miami, Fla.
FIAT of Melbourne, dba Alfa Romeo of Melbourne, Melbourne, Fla.
FIAT of Pensacola, dba Alfa Romeo of Pensacola, Pensacola, Fla.
Sunset FIAT of Sarasota, dba Sunset Alfa Romeo of Sarasota, Sarasota, Fla.
FIAT of Winter Haven, dba Alfa Romeo of Winter Haven, Winter Haven, Fla.
FIAT of Orange Park, dba Alfa Romeo of Orange Park, Jacksonville, Fla.
Greenway FIAT of East Orlando, dba Greenway Alfa Romeo of East Orlando, East Orlando, Fla.
Fields FIAT, dba Fields Alfa Romeo, Orlando, Fla.
Georgia
FIAT of Savannah, dba Alfa Romeo of Savannah, Savannah, Ga.
Illinois
FIAT of Chicago, dba Alfa Romeo of Chicago, Chicago, Ill.
Bettenhausen FIAT of Tinley Park, dba Bettenhausen Alfa Romeo of Tinley Park, Tinley Park, Ill.
FIAT of Metro East, dba Alfa Romeo of Metro East, Fairview Heights, Ill.
Indiana
FIAT of Glenbrook, dba Alfa Romeo of Glenbrook, Fort Wayne, Ind.
Expressway FIAT of Evansville, dba Expressway Alfa Romeo of Evansville, Evansville, Ind.
Iowa
D&D FIAT, dba D&D Alfa Romeo, Davenport, Iowa
Billion FIAT, dba Billion Alfa Romeo, Clive, Iowa
Kentucky
Jake Sweeney FIAT , dba Jake Sweeney Alfa Romeo, Florence, Ky.
Louisiana
Landers FIAT, dba Landers Alfa Romeo, Shreveport, La.
Maryland
Heritage FIAT, dba Heritage Alfa Romeo, Owings Mills, Md.
Criswell Maserati, dba Criswell Alfa Romeo, Germantown, Md.
Michigan
Suburban FIAT, dba Suburban Alfa Romeo, Ann Arbor, Mich.
Fox FIAT, dba Fox Alfa Romeo, Traverse City, Mich.
Golling Alfa Romeo FIAT , dba Golling Alfa Romeo, Bloomfield Hills, Mich.
FIAT of Lakeside , dba Alfa Romeo of Lakeside, Macomb, Mich.
Zeigler FIAT of Grandville, dba Zeigler Alfa Romeo of Grandville, Grandville, Mich.
Minnesota
FIAT of Bloomington, dba Alfa Romeo of Bloomington, Bloomington, Minn.
Missouri
Northtowne FIAT of Kansas City, dba Northtowne Alfa Romeo of Kansas City, Kansas City, Mo.
Nebraska
FIAT of Omaha, dba Alfa Romeo of Omaha, Omaha, Neb.
Nevada
FIAT of Las Vegas, dba Alfa Romeo of Las Vegas, Las Vegas, Nev.
Findlay FIAT, dba Findlay Alfa Romeo, Henderson, Nev.
New Jersey
FIAT of Maple Shade, dba Alfa Romeo of Maple Shade, Maple Shade, N.J.
Fullerton FIAT, dba Fullerton Alfa Romeo, Somerville, N.J.
New York
FIAT of Larchmont, dba Alfa Romeo of Larchmont, Larchmont, N.Y.
North Carolina
Hendrick FIAT of Cary, dba Hendrick Alfa Romeo of Cary, Cary, N.C.
Ohio
Bob & Chuck Eddy FIAT, dba Bob & Chuck Eddy Alfa Romeo, Youngstown, Ohio
Yark FIAT, dba Yark Alfa Romeo, Toledo, Ohio
Bob Boyd FIAT, dba Bob-Boyd Alfa Romeo, Columbus, Ohio
Bob Ross FIAT, dba Bob Ross Alfa Romeo, Centerville, Ohio
Oklahoma
FIAT of Edmond, dba Alfa Romeo of Edmond, Edmond, Okla.
Pennsylvania
Baierl FIAT, dba Baierl Alfa Romeo, Wexford, Pa.
South Carolina
Benson FIAT , dba Benson Alfa Romeo, Greer, S.C.
Tennessee
Harper FIAT , dba Harper Alfa Romeo, Knoxville, Tenn.
Texas
FIAT of Austin, dba Alfa Romeo of Austin, Austin, Texas
Holt FIAT of Fort Worth, dba Holt Alfa Romeo of Fort Worth, Fort Worth, Texas
Northside FIAT, dba Northside Alfa Romeo, Spring, Texas
Randall Noe FIAT, dba Randall Noe Alfa Romeo, Tyler, Texas
Allen Samuels FIAT, dba Allen Samuels Alfa Romeo, Waco, Texas
FIAT of Corpus Christi, dba Alfa Romeo of Corpus Christi, Corpus Christi, Texas
Helfman FIAT, dba Helfman Alfa Romeo, Houston, Texas
Brown FIAT, dba Brown Alfa Romeo, Laredo, Texas
FIAT of McKinney, dba Alfa Romeo of McKinney, McKinney, Texas
Cavender FIAT, dba Cavender Alfa Romeo, Selma, Texas
Vermont
Berlin City FIAT , dba Berlin City Alfa Romeo, Williston, Vt.
Virginia
Safford FIAT of Tysons Corner, dba Safford Alfa Romeo of Tysons Corner, Vienna, Va.
Safford FIAT of Fredericksburg, dba Safford Alfa Romeo of Fredericksburg, Fredericksburg, Va.
FIAT of Alexandria, dba Alfa Romeo of Alexandria, Alexandria, Va.
Pomoco FIAT of Newport News, dba Pomoco Alfa Romeo of Newport News, Newport News, Va.
Washington
FIAT of Tacoma , dba Alfa Romeo of Tacoma, Tacoma, Wash.
Barton FIAT, dba Barton Alfa Romeo, Spokane, Wash.
West Virginia
Urse FIAT of Morgantown , dba Urse Alfa Romeo of Morgantown, Morgantown, W. Va.
Moses FIAT of St. Albans, dba Moses Alfa Romeo of St. Albans, St. Albans, W. Va.
Wisconsin
Bergstrom Maserati, dba Bergstrom Alfa Romeo, Appleton, Wis.
North American Alfa Romeo Dealers Being Notified
Discuss this on the Forum
#AlfaRomeo, #Alfa Romeo, #Alfa Romeo 4C, #Alfa Romeo Dealer
http://feedproxy.google.com/~r/Fiat500USA/~3/R2DHvVF070Q/official-alfa-romeo-north-american.html
Chances are, by now youve seen our newest commercial, Godzilla, playing during your favorite TV shows. You might have seen it on our YouTube channel, too. Weve been watching your reaction to the spot, and we love seeing all the … Continue reading
The post BEHIND THE SCENES GODZILLA appeared first on FIAT Backstage.